Droog brings 'New Luxuries' to Moscow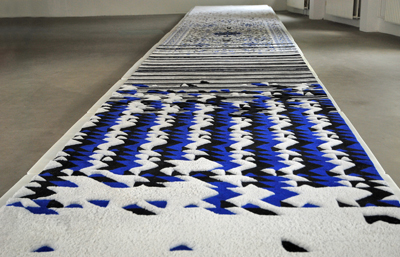 Droog is about to open its first ever exhibition in Russia. As part of the current Netherlands-Russia year, Droog was invited by The Moscow Design Museum. Director and curator Renny Ramakers selected fifty contemporary objects from the Droog collection. The exhibition will be on show from 12 November 2013 until 12 January 2014 at the Moscow Manege, next to the Kremlin. This is the second time Droog is Russia-bound after designing cafe Gollandskaya Komnata in St Petersburg in 2003.
Renny Ramakers, director Droog:
'In Moscow many people like to show off with luxury goods. In this exhibition we want to show that luxurious goods do not have to be about precious materials, elaborate handcraft and exclusive labels. They can also be made of the most ordinary materials with simple means. Our exhibition reveals the luxuries of imagination and pleasure.'
The works in 'New Luxuries' cherish the leftovers of our everyday world as well as the rich heritage of the past. The products do not need to boast extravagant materials because they have something else to offer: a twist, a wink, something unexpected that breaks routine and makes them engaging. A fallen tree can serve as a bench, but it is the combination with classic bronze chair-backs that makes it exclusive. An aquarium makes you look twice because there is a miniature restaurant in it. Not so much more is more, or less is more, rather less AND more.
The exhibition features Droog classics like the Chest of Drawers by Tejo Remy, recent reinterpretations of the Rijksmuseum collection as well as brand new products, such as an opulent chandelier by Studio Makkink and Bey.
During the runtime of the exhibition, an additional program of lectures by Dutch designers, roundtable meetings, master classes for children and other events will take place.