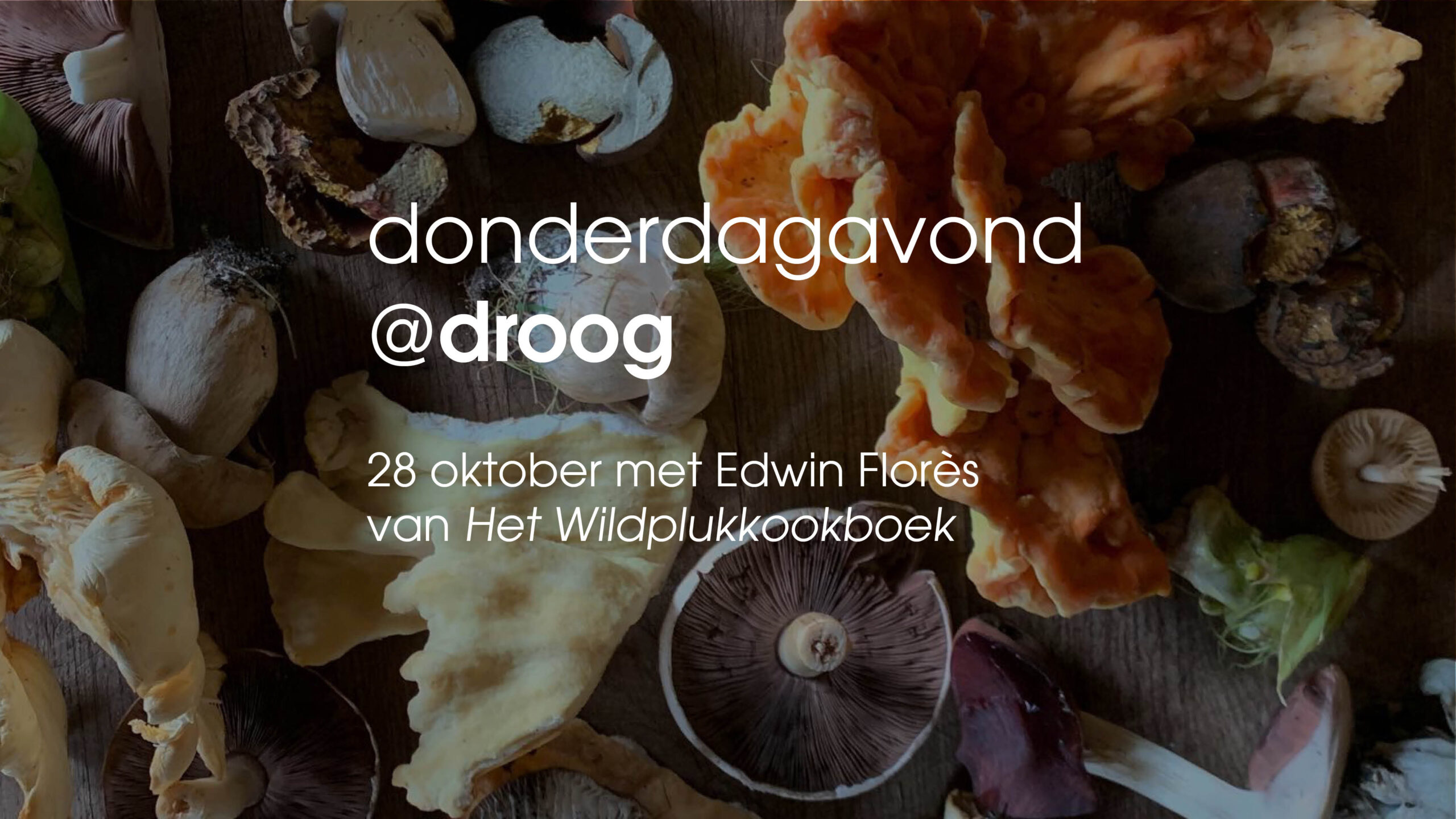 donderdagavond@droog with Edwin Florès
Once a month, @droog invites you to join a culinary Thursday evening hosted by different authors of inspiring cookbooks. Every month will be a completely different experience and unique opportunity to enjoy a delicious menu from their cookbook. We will welcome you at the restaurant with a fresh aperitif & a talk by the author to introduce the evening and the courses to come.
So, make sure to reserve a spot at the table and discover the delicious cooking of the authors themselves and own talented chef Annemiek van Leeuwen. Afterward, you'll have to opportunity to purchase a signed copy of the cookbook.
You can choose a vegetarian or non-vegetarian menu

Coming up: Thursday the 28th of October
Edwin Florès, author of Het Wildplukkookboek.
Cookbook author Edwin Florès is coming over @droog to show how to cook a delicious dinner with ingredients from your own garden and surroundings.  Expect many fresh(ly picked) herbs, vegetables and interesting flavors.

Date: Thursday the 16th of September
Time: walk-in 18:00, start program 19:00
Price: €39,50 (full course menu including aperitif & inspiring talk with Edwin)