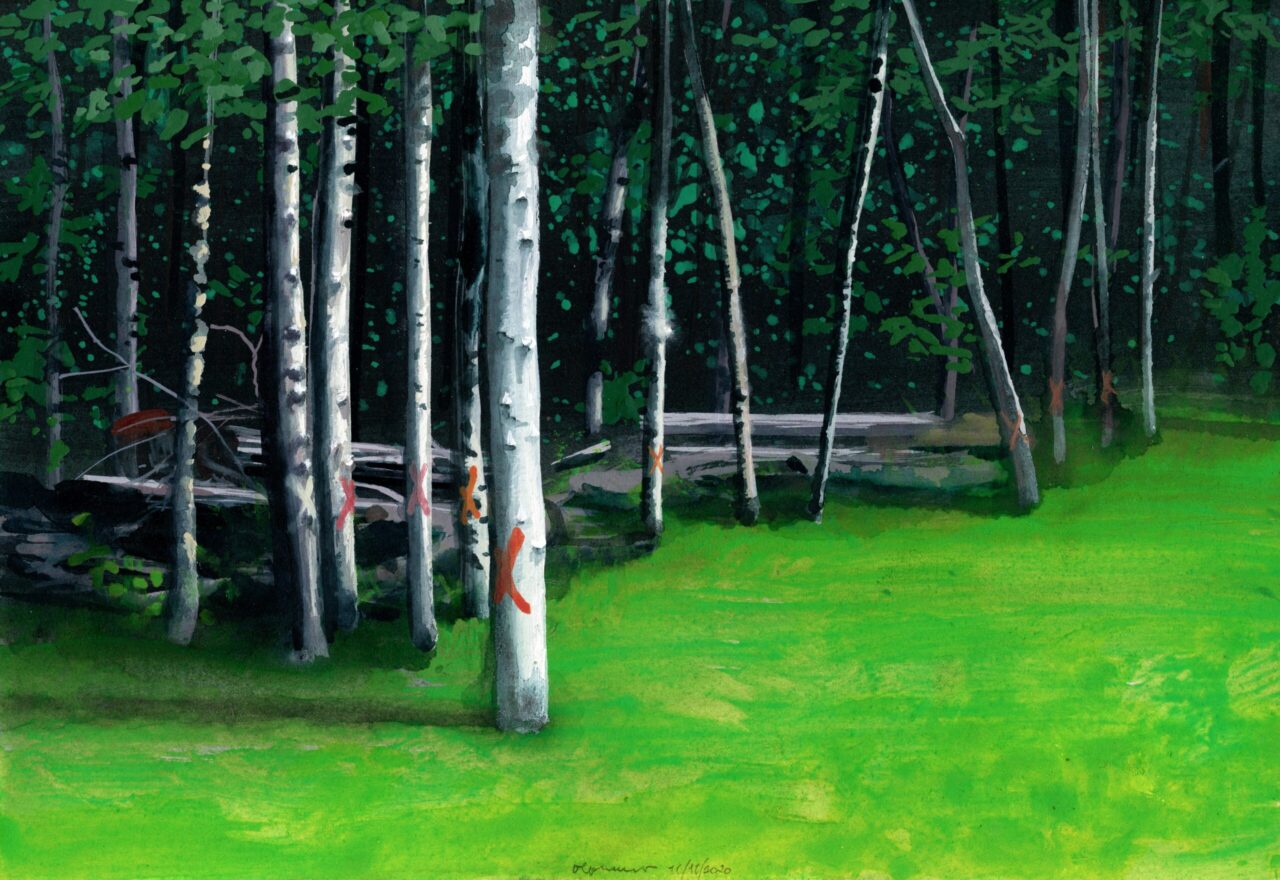 Exhibition Olphaert den Otter: Reality Check
Reality Check is a solo exhibition by visual artist Olphaert den Otter (Poortugaal, 1955). The exhibition features 28 paintings in egg tempera on paper and canvas/panel, from the series World Stress Painting, Home Made, and Postcode. Most of these have never been shown before. They form a bridge between classical landscape painting and contemporary subject matter. This exhibition shows how beauty and engagement can reinforce each other.
Olphaert den Otter's paintings are based on reality: a report or a photo in the newspaper, a spot in the woods, the meagre possessions of an unhoused person. Yet the works are not realistic. At will, Den Otter omits or adds details from the image. For instance, he consistently leaves out all the people: "There is no story. There is image."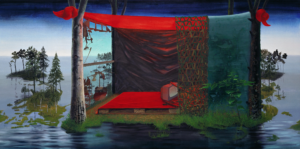 ABOUT OLPHAERT DEN OTTER 
Olphaert den Otter (born 1955, Poortugaal) studied at the Willem de Kooning Academy in Rotterdam. Den Otter's career spans over 40 years as a visual artist, a painter, animator, and, in the past, teacher at various academies. His work is included in various museum collections including the Museum Boijmans Van Beuningen, Centraal Museum Utrecht, Stedelijk Museum Amsterdam and Kunstmuseum Den Haag, Museum Belvédère Heerenveen. Den Otter participated in group exhibitions in the Netherlands, Germany, Switzerland, the UK, Belgium, and Australia. Besides his practice as a visual artist, he is a countertenor in the Rhetorical Quartet and lectures on cultural-philosophical themes. Olphaert den Otter lives and works in Rotterdam.

The exhibition Olphaert den Otter ­– Reality Check is on view from 10 November 2022 to 9 January 2023. 
For more info, click here