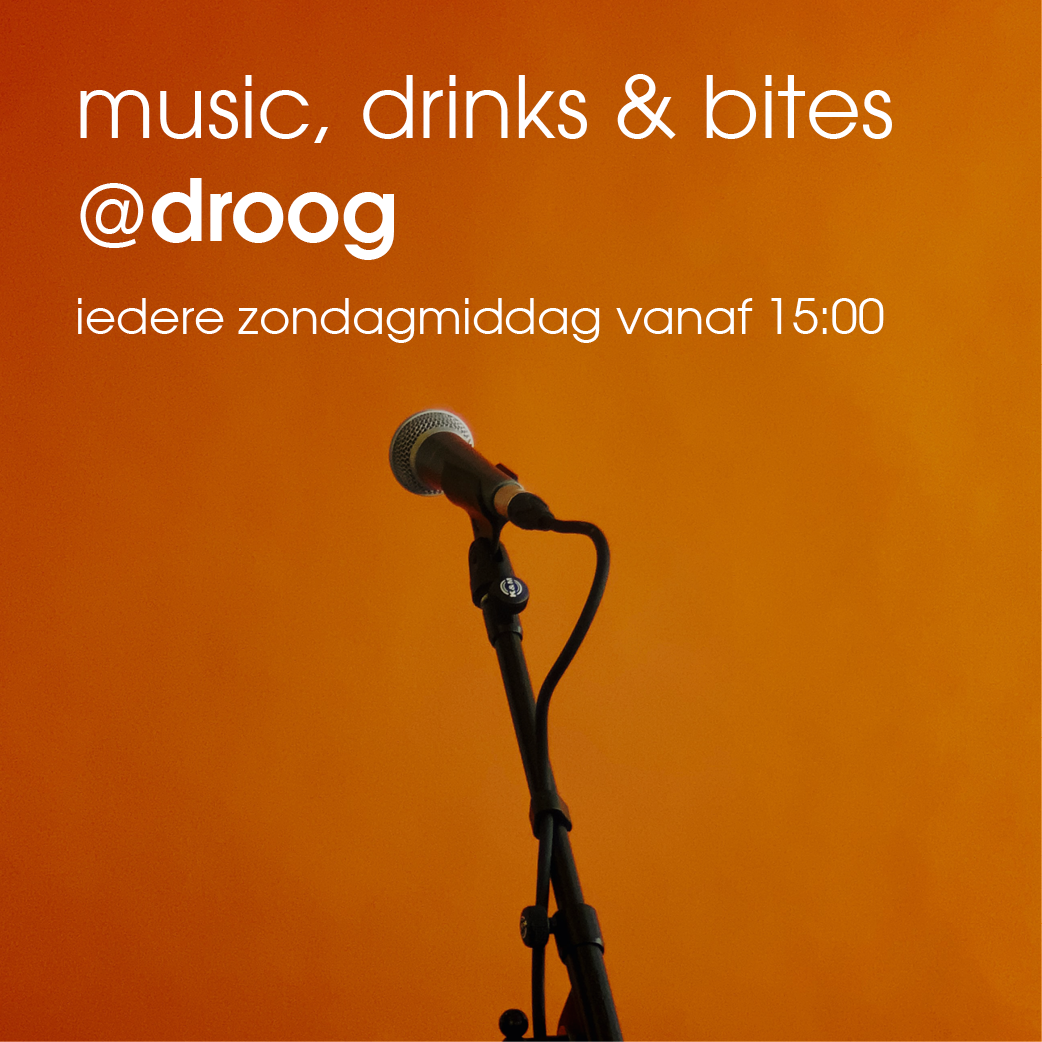 music, drinks & bites @droog
Come mingle at the brand-new Sunday Afternoon sessions: music, drinks & [email protected] Every Sunday from 15:00 PM, we're hosting different musicians to show us their magical tunes. From acoustic guitar to funky jazz – or even a DJ to set…
Come mingle at the brand-new Sunday Afternoon sessions: music, drinks &
[email protected]
Every Sunday from 15:00 PM, we're hosting different musicians to show us their magical tunes. From acoustic guitar to funky jazz – or even a DJ to set the mood.
We want to protect our cultural sector and support our artist. So drop by, enjoy a good drink & bite while you take in the musical talents from all over the world at the [email protected]
Check out our schedule for the upcoming artists & more information
Good to know: We are obliged to ask your QR code upon entry. Please make sure to bring a valid ID.