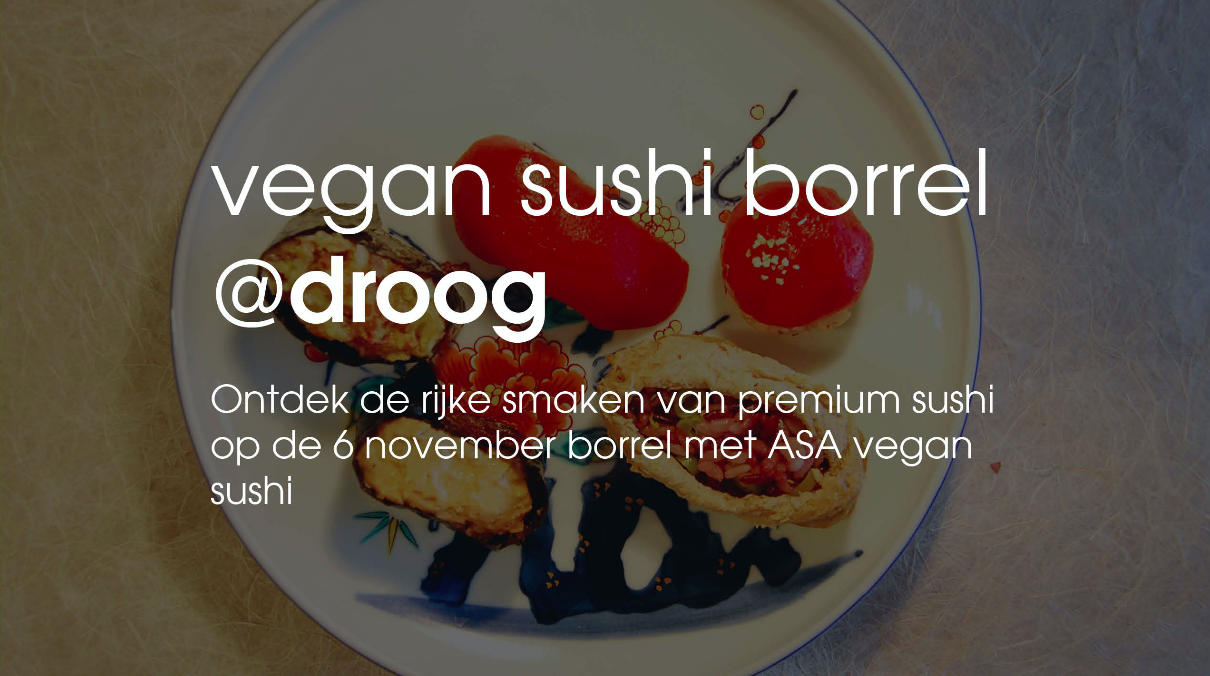 Vegan Sushi Borrel @droog
Interested in the true Japanese cuisine? And have you ever tried real premium sushi? On Saturday the 6th of November, you'll have the opportunity to try the most freshly made sushi you'll ever had. We're inviting sushi master Asako, from…
Interested in the true Japanese cuisine? And have you ever tried real premium sushi? On Saturday the 6th of November, you'll have the opportunity to try the most freshly made sushi you'll ever had. We're inviting sushi master Asako, from ASA Vegan Sushi, over @droog for a special 'borrel' in honor of her craftsmanship. What you will get:
five pieces premium-made vegan sushi

one glass of sparkling wine, especially picked to match the sushi
We only offer a few places for this event, so be quick!
Date: Saturday the 6th of November
Time: timeslots start at 16:00 / 17:00 / 18:00
Price: €25,- (including sushi and matching glass of wine)