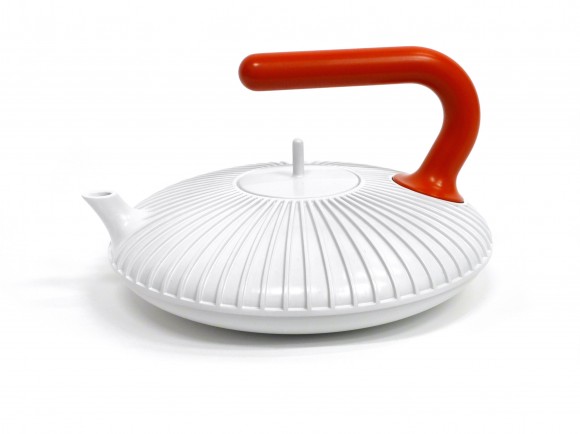 March 9th – April 9th, 2012
Hi space, zhen Jia shopping mall, 4th floor, No. 228
Tianhe Road, Tianhe District, Guangzhou, China
Aiming to raise discourse on the future of design, Droog Lab went to Shenzhen, China, the epicentre of copycat culture, with the intent of copying China.
The result is a collection of 26 works by Studio Droog, Richard Hutten, Ed Annink, Stanley Wong and Urbanus each taking copying as a starting point. From a classic Chinese teapot with an added robust handle by Richard Hutten, to an inverted Chinese restaurant that features a miniature table setting inside a fish tank by Studio Droog—each piece translates an essence of the original in a literal way. In partnership with Today Art Museum, Beijing, and OCT Art and Design Gallery, Shenzhen, the collection will be exhibited at the Hi space zhen Jia shopping mall in Guangzhou from March 9th – April 9th, 2013.
Chinese companies and the government are working hard to shed their copycat reputation. But copying does not only produce exact replicas. Chinese imitation and pirated brands and goods often introduce novelty by adding something, upgrading, or adapting for another market. By linking copying to creativity, The New Original demonstrates that the process of copying is clearly more than just mere replication—it can be a real driver in innovation.
"We have reached a level of saturation in design and in the market, that it's time to think more intelligently about what to do with the surplus, and use it in the design process. We should take better advantage of our collective intelligence," states Renny Ramakers, co-founder and director of Droog. "Imitation can also be inspiration."