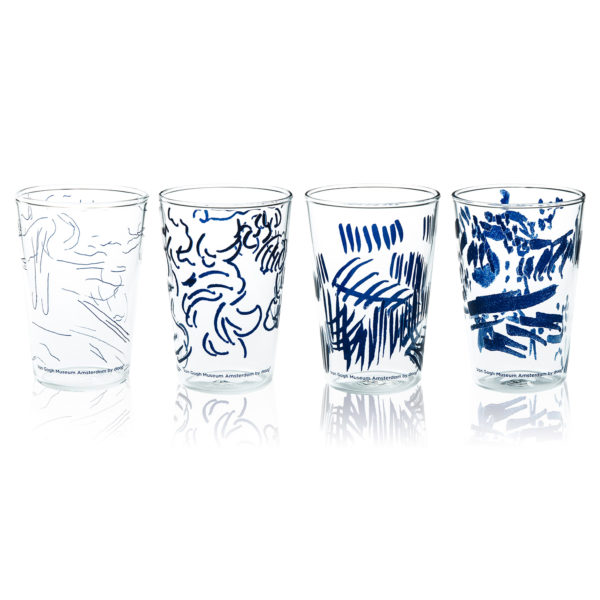 Landscape with Houses defines the ceramic and glassware collection designed by Studio Droog. By
deconstructing the image into layers, and editing them into individual
patterns, Studio Droog cleverly harnessed the signature linework of Van Gogh to
create new patterns that can be played with.
Translucent glass plates of various sketched patterning can be stacked to
recreate the original painting; glass and ceramic tumblers don dancing strokes
and lines – as if doodled by Van Gogh himself; patterned bowls and vases make
masterpieces of your food and flowers; and tealights cast shadows of an
impressionist painter's mark.