Tree of Light at the Rijksmuseum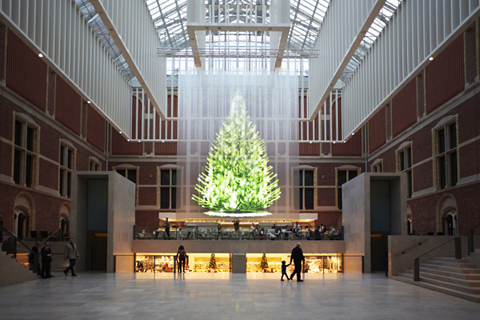 Holographic 'Tree of Light' by Droog
The Tree of Light designed by Studio Droog, is a large holographic projection of a classic Christmas to be ignited at the Rijksmuseum in Amsterdam on the 9th of December, 2015.
Tree of Light lifts the crowd's holiday spirits by changing shapes and colours; from blue to green, adding lights, stars and waving branches.
See more information here.