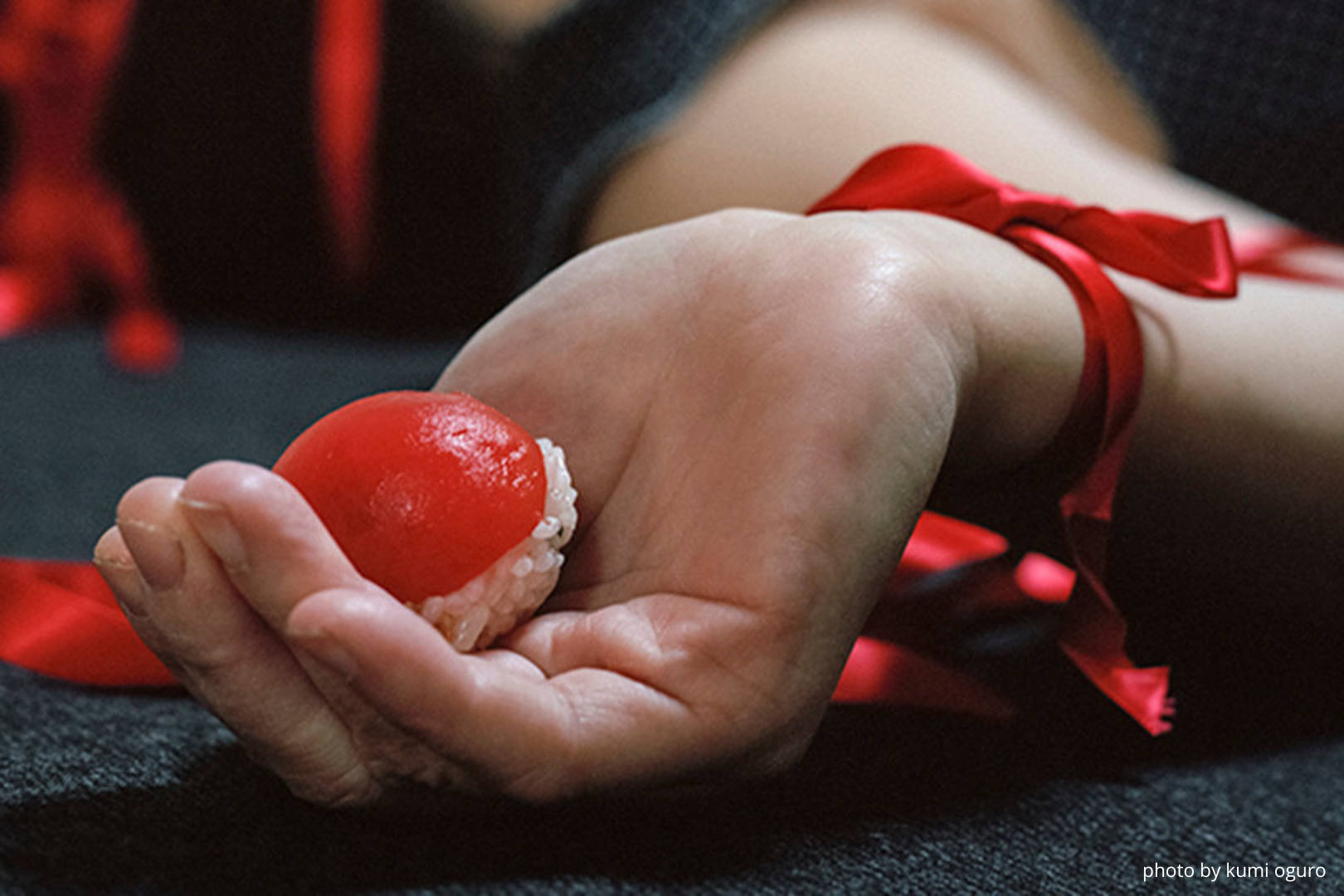 a s a
A fully immersive and mind-bending experience that brings you to a harmonious state
For one day only, we are offering asa.
Asa is an experience realised by the bundled power of artists. Culinary artist Asako Kato views food as an intimate yet impermanent form of art. Three photographers, Elmer Driessen, Kumi Oguro and Alex Salinas have captured Asa's unique plant-based sushi with their artistries. As a result, her sushi is imbued with each artist's spirit and endowed with eternity, resulting in a surreal and serene world. A scrumptious world where you can soak yourself in harmony, detached from everyday life.
Programme
Asa will take place in The Red Space @droog. Each slot lasts 1 hour and exclusively accompanies 6 guests. In this intimate setting, you will be guided by Asako to enjoy the art works with a glass of premium sake, followed by 4 pieces of delicious sushi made in front of you. A small gift that brings you a reminiscence of this experience is included. Please come enjoy the world of relish and reflection, and complete this chapter with us.
Each session accompanies 6 guests and starts at the following hour:
15:00 – 15:55
16:00 – 16:55
17:00 – 17:55
18:00 – 18:55
Please make sure to be there 10 minutes in advance.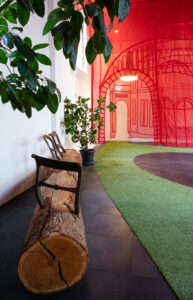 About Asako Kato
Asako Kato is a culinary artist originally from Tokyo, Japan. Five years ago, she initiated her vegan sushi dream called ASA Vegan Sushi, with love and respect to Japanese sushi heritage and vegetables. She has been largely inspired by the philosophy of Shojin Ryori, a cuisine of Japanese Buddhist monks, translated as food of devotion, and the art of one the most refined and minimalistic cuisines, sushi. She has been creating her own world of plant-based sushi to offer the sensorial experience of harmony and appreciation, shedding a new light on vegetables.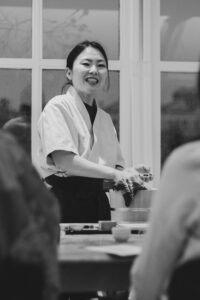 Private Dinner @droog
In May 2022, during the lockdown, Asako Kato organised a private dinner event in @droog's previous One and Only Bedroom. Only a couple of people had the pleasure to experience the Japanese culinary journey as it should be: in an intimate setting, with the chef herself at the table to explain the philosophy behind each dish as well as the crockeries she brought from Japan.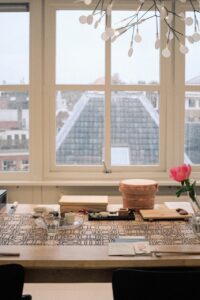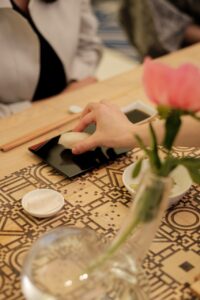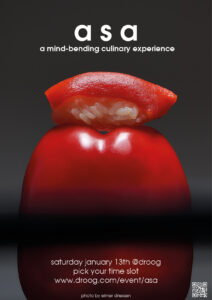 Photo credits
Top picture: Kumi Oguro, Private Dinner: Leonardo Grassi and Flyer: Elmer Driessen
: