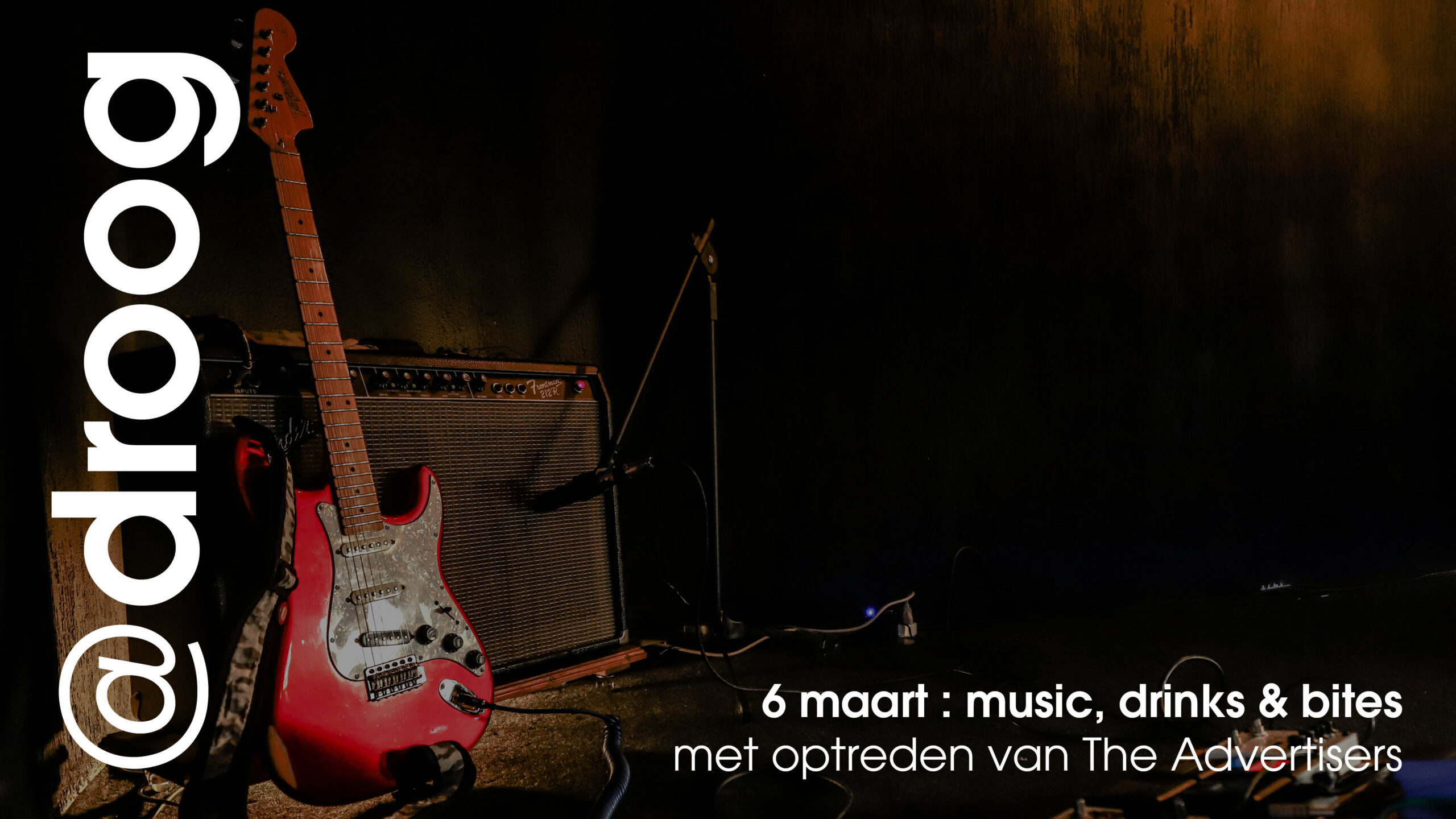 Zondag 6 maart: Music, Drinks & Bites met The Advertisers
Come mingle! Iedere zondagmiddag organiseren we een een nieuw concept: Music, Drinks & Bites@droog. Iedere zondag, vanaf ongeveer 15:00 uur nodigen wij een muzikant uit om zijn of haar muzikale talenten te laten zien. Schuif aan voor een borrel, en laat je inspireren. Van akoestische gitaarmuziek en funky jazz tot een creatieve DJ – iedere week wordt weer anders.
zondag 6 maart: The Advertisers
De 3-mansformatie The Advertisers komen langs @droog voor een live optreden. Verwacht een mix van funk, fusion, jazz, rhythm & blues, latin en rock… Van swingende uptempo grooves tot soulachtige lagere tempi – laat je verassen en kom langs op zondagmiddag 6 maart.
Samir Bashir – gitaar
Philippe van Haren Noman – drums
Cees van der Laarse – bas
Datum: zondag 6 maart
Tijd: inloop vanaf 16:00, start optreden circa 16:30
Tickets: gratis entree
Agenda
zondag 6 maart | The Advertisers
zondag 27 maart | Pop/soul groep Disaiko