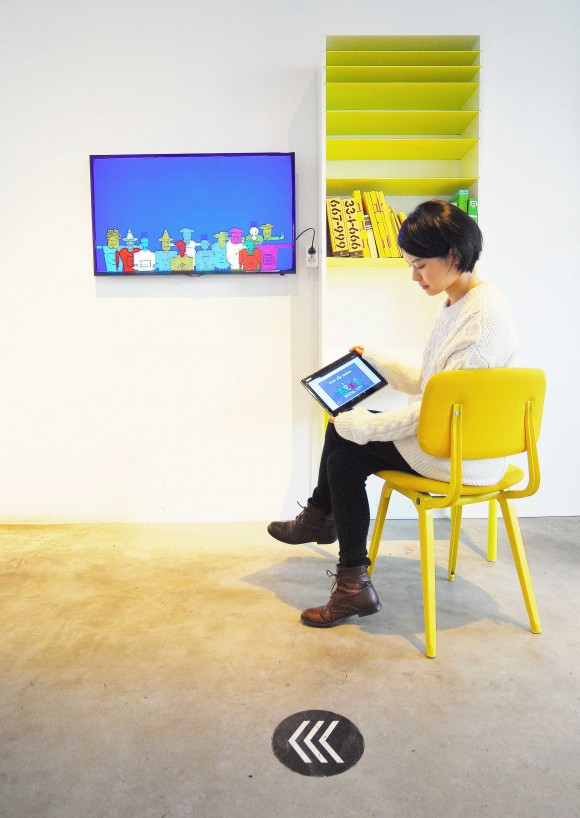 You are now invited to come and play the Social City quiz in Hôtel Droog.
Social City is a think tank based on your dreams and desires. Via the quiz you can share how you envision your ideal city life. For example, in what kind of house do you want to live? What would be the view from you Social City house? Do you want animals in your neighbourhood, which ones? What kind of mobility do you wish to use in Social City? What kind of technology do you aspire in Social City? If you answer these and other questions, you will get an avatar designed by Thonik. Together with people all over the world you build the virtual city!
Experts in architecture and city planning discuss your answers on the Social City platform. The objective is to find solutions and opportunities which match your ambitions, needs and dreams and which can be implemented in the existing daily environment. The ultimate goal is to upscale all results towards a larger infrastructure to arrive at a conceptual model for a (partly) self-organizing city.
You can play the quiz at home on the internet, but you are now also invited to play the quiz on the tablet in ROOMSERVICE, the elegant and airy café and tearoom of Hôtel Droog. Sit down at the beautiful Hardworking Desk, play the quiz and enjoy some of the finest homemade recipes or freshly made sandwiches. Our advice, don't sweat too much!
See you at Hôtel Droog!
Where to play:
Hôtel Droog
Staalstraat 7a-7b
1011 JJ Amsterdam
When to play
Tue-Sun 11am – 6pm
Monday closed