Berlinale VIP-gift for Volkswagen AG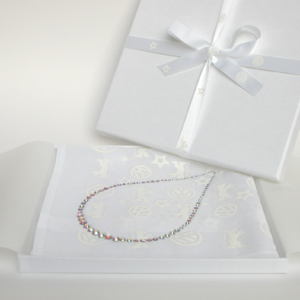 Being one of the main sponsors of the International Film Festival in Berlin, Germany (Berlinale), Volkswagen AG asked Droog to develop a limited high-quality give-away for their VIP-guests. It had to be something that could be used during the festival.
Under Droog's supervision Studio Job made a luxurious handkerchief with the application of a tear made of Swarovski crystals and Studio Tjepkema made Champaign popcorn in a beautiful container.