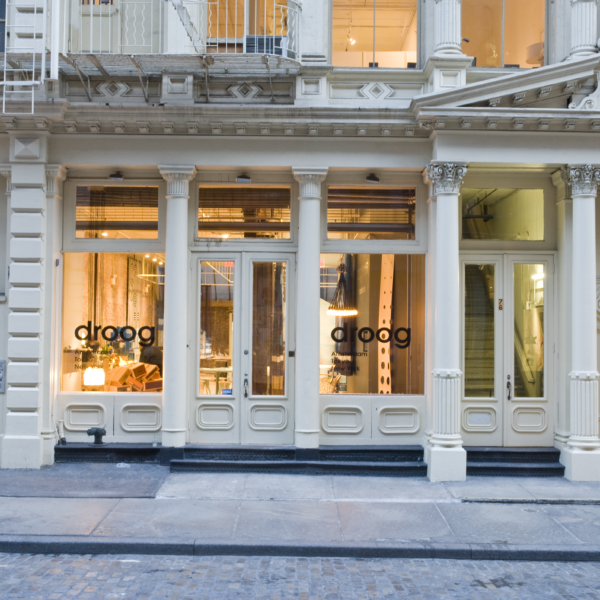 Droog, in collaboration with Umami Food and Art Festival, is pleased to announce the launch of Tasteologie, a food and design initiative studyingindividual and collective tastes.
For its first event, Tasteologie presents CMYK Cocktail, an exploration of the intersection between food and design, taste and color, by combining mixologists and renowned designers for a night of ingesting color in multiple mediums. Taking as tenet the belief that food is the most fundamental measure of consumption, the most fundamental object designed, and that color plays an implicit and complex role in what is consumed, Tasteologie will act as a test kitchen, serving up tasty riffs on the graphic design color standard CMYK (cyan, magenta, yellow, and black).
Held in the spacious Droog store in Soho, an epicenter of design in New York, on Sunday March 28, 2010 from 6.00-9.00pm, CMYK Cocktail will bring together mixologists Orson Salicetti of Apothéke, Mayur Subbarao of Dram Bar, Tomas Delos Reyes, Brian Sullivan of MethodLabDesign, and Mihir Desai and surprise guests to present five tasting courses specially conceived for each of the CMYK colors accompanied by a unique signature cocktail. Before each tasting, four acclaimed designers including conceptual designer Tobias Wong and curator Josee LePage; Joshua Walton and James Tichenor of the Interaction Lab at Rockwell Group; interaction designer Renda Morton; and renown illustrator and graphic designer Seymour Chwast will "toast" one of the four CMYK colors, presenting their importance in shaping how and what we consume.
Participants to the event will also contribute their interpretations of the colors. Following the presentations, guests are invited to carry on their investigations of color and taste with an open bar reception.
Tickets will be available for purchase starting March 15, 2010 through www.tasteologie.org. $60 advance ticket price for five tasting courses and custom cocktails, designer presentations, and open bar after-party and limited edition hand-screened gift bag.
Proceeds from the event will go to benefit the Food Bank of New York.