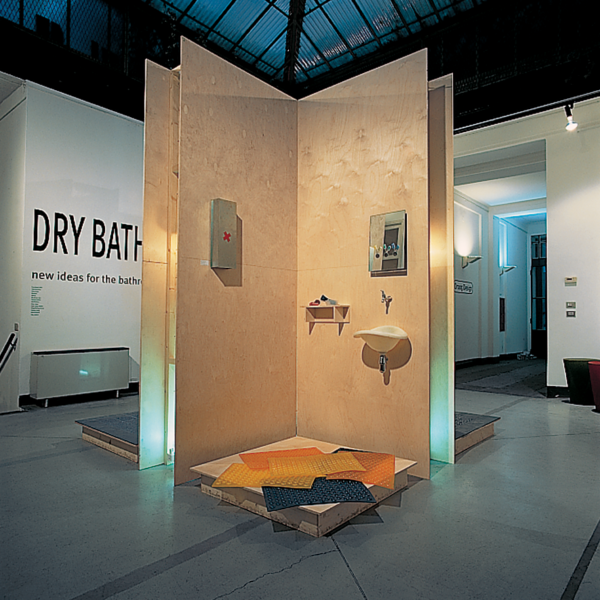 Droog's 5th Milan exhibition
Droog aimed the arrows of its mentality at bathing. Like 'Dry Tech', this project was about overcoming the limitations of materials and discovering the potential of new functionality. In cooperation with DMD, Droog asked designers to develop new ideas for the bathroom.
In the entrance hall, the theme was set by Arnout Visser's Glass tap visualising temperature by colouring the water stream with light: red for hot and blue for cold. Among the other products of the presentation were the Waterfall shower by Jan Melis and the Soft washbowl and Pushed washbasin by Hella Jongerius: two different washbasins of rubbery polyurethane. The idea behind the Pushed washbasin is a non-form from the mould put into shape through differences in material flexibility caused by variation in thickness.
Exhibition design by Ed Annink. Invitation design Joseph Plateau Grafisch Ontwerpers.