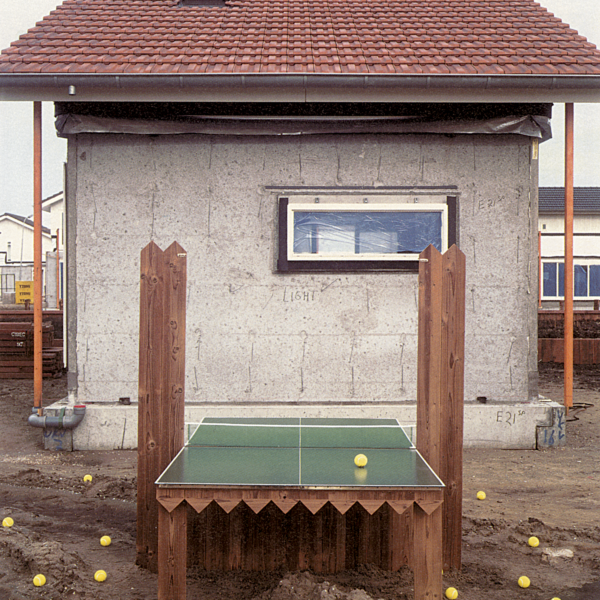 Droog's 9th Milan exhibition: part 1
Human interaction was the basic theme of the project Me, Myself and You. It dealt with the way in which designed objects influence social behaviour, the perception of personal identity and the experience of communication.
'It is a matter of including yourself in or secluding yourself from your surroundings. A wide range of opportunities reveals itself. Furniture can provide isolation as well as stimulate playful togetherness.'

Alias (Vollaers/Zwart) designed the exhibition Installation. They covered the floor with fields of coloured cards that could be taken away by visitors as exhibition souvenirs. For the occasion Jop van Bennekom designed a so called no-logo that was applied to all communication products, including bags and T-shirts. Jop van Bennekom also designed the invitation.
The project Me, Myself & You was also shown in the exhibition 'Ideaal! Wonen' at the Centraal Museum, Utrecht, 21 September 2002 to 12 January 2003.