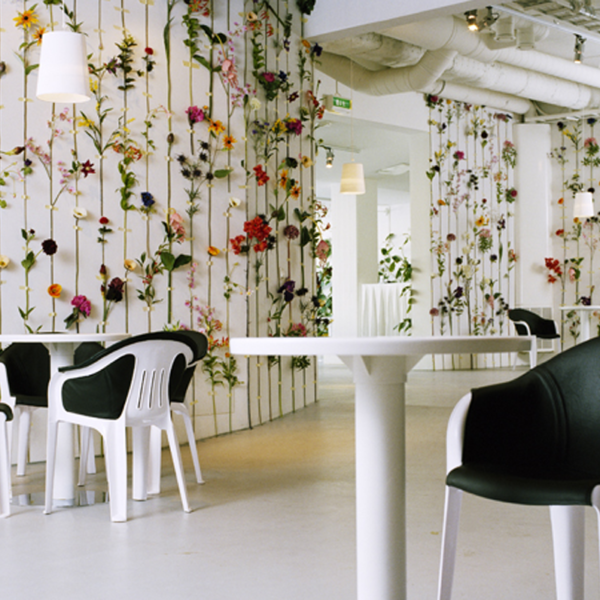 'Objects tell stories about moments in our lives, people we have met and places we have been to. What happens with products after they have left the store?'
In 2004, Front design surveyd the 'Story of Things' by interviewing Swedish people about objects in their homes. The outcome inspired Front in designing a special collection of items and their stories. But what are the similarities and differences in the life of objects at homes all over the world? What makes people love or hate an object? During the exhibition at Droog at home, Front presented a selection of the most inspiring stories that people told about their belongings and of photos of the objects in their homes.
Open Talk
On September 29th, Droog organised an Open Talk with Front. About 25 designers attended the evening with Jeroen Verhoeven (Demakersvan) participating in the discussion. Front and Demakersvan both operate as designer groups that finished their studies very recently.

The evening did not get into differences between Dutch and Swedish design, but into various aspects of the work of Front and Demakersvan: whereas Jeroen's priority is about looking for the limits of combining crafts and high tech, Front's main focus seemed to be on the link of technical and psychological research of the designing process itself. Front stated the importance of exploration and the search for knowledge in their work. Their whole approach is conceptual: looking for reasons and the meaning of things.
Dinner performance
Over thirty people attended the Front dinner performance on September 26th. Front played with the idea of speed dating and it turned out to be a most lively evening: 'Front's work was inspiring – and I met some wonderful people. I ended up sitting between a lawyer who works for the United Nations and a trapeze artist who I'm going to go horse riding with!'(Melanie Carlson).