Pocket Furniture for Picus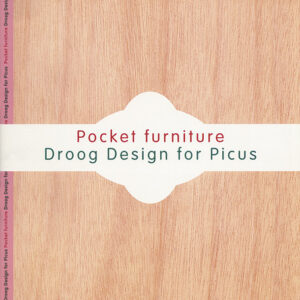 date: 2001
Dutch cigar box manufacturer Picus assigns Droog to develop new concepts that exploit its high quality production expertise.
Picus used to produce mainly anonymous cheap wooden cigar packaging, with an additional luxury line of exclusive beautifully finished humidors for affluent smokers. Since the market for cigar boxes has become difficult, they decide to initiate a new type of products.

Droog Design selects four designers to create a new line of boxes, serving different purposes. The box as a container in the broadest sense of the word becomes the central issue. The material is predominantly wood.
The designers work with four entirely different approaches on this project. They generate personal concepts that have one thing in common: their cigar box roots.
The boxes are first shown in Spazio La Posteria, Milan during the Salone Internazionale del Mobile.