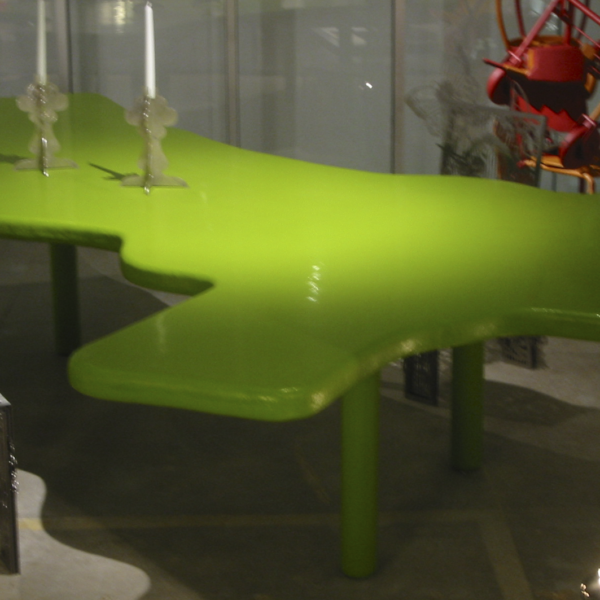 Droog & the Barry Friedman Gallery in New York present Smart Deco, a period room of the 21st century at Art Basel Miami Beach 2006. Smart Deco is an authentic expression reflecting the zeitgeist of cutting-edge design.
The Smart Deco period room is furnished with specially designed works, all small editions, created by 10 of Europe's most innovative designers, architects, and artists, including Marcel Wanders, Joris Laarman, and Atelier van Lieshout.

Furniture has come from all over the world to be a part of Design Miami. So did Smart Deco with a beautiful show including exquisite pieces in a limited edition, made by Europe's most innovative designers. Crochet Chair by Marcel wanders and Bone Chair & Bone Chaise Longue by Joris Laarman got a lot of attention and were bestselling products. In an overview in Art Basel / Miami Beach "that was then (2005) and this is now (2006)", Smart Deco was named as the hit of 2006.