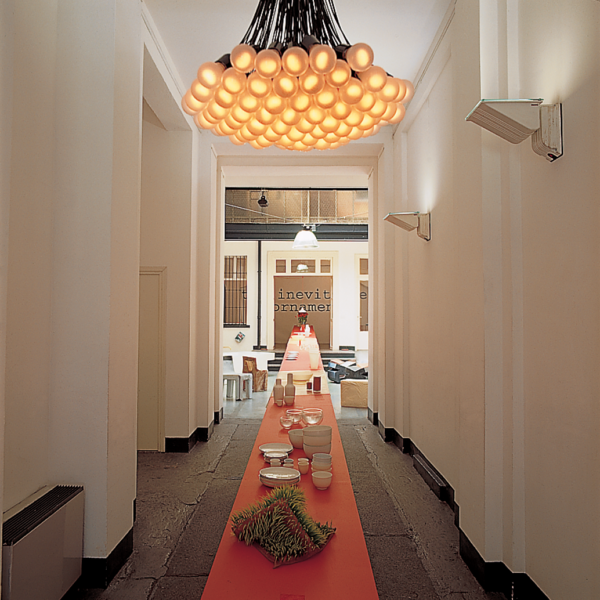 Droog's 6th Milan exhibition
Droog had always been associated with simplicity, yet it likes to change perspective: Droog set up a project called 'The Inevitable Ornament', to express that its basic approach could well coincide with decoration. In Droog's case, however, it was not an extra, but an evolution from the concept in a logical, natural way.

Charles Jencks said: 'Ornament is the elaboration of inevitable inconsistencies.' Ornament has become increasingly difficult to deal with, because there are no rules. Droog's 'The Inevitable Ornament' showed that technology could decorate objects all by itself. The designer only needs to define the conditions.
Exhibition design by MVRDV.
Invitation design by Jospeh Plateau Grafisch Ontwerpers.