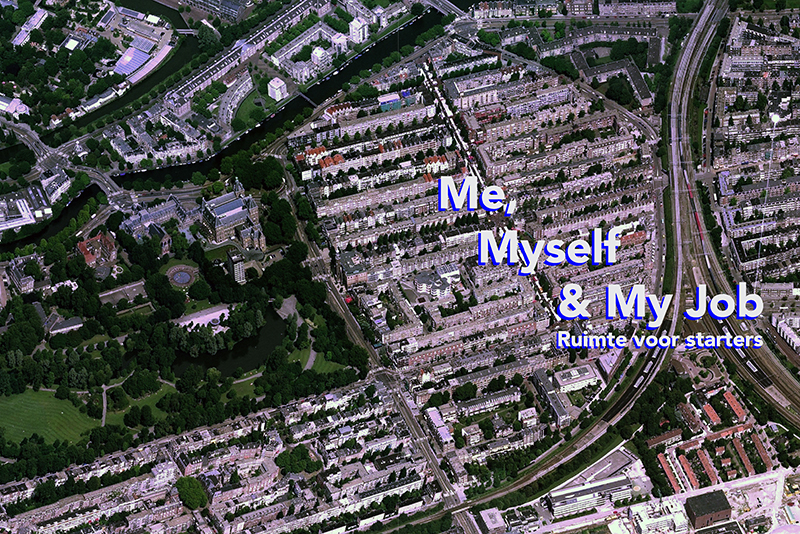 Young people would rather be self-employed than work for a boss under fixed employment.
This is In sharp contrast with Dutch government policy that is aimed at creating more fixed employment.
This is just one of the many results Droog/OSCity uncovered in its' research on youth in the Dapperbuurt (a neighborhood in Amsterdam). The report was commissioned by the City of Amsterdam.
In an effort to identify the aspirations, needs and desires of the Dapperbuurt youth, Droog/OSCity developed a playful online survey that spoke to young people in a similar way they express themselves online. For this, 800 Instagram profiles of youth were scanned. Our campaign on Facebook and Instagram to fill in the survey, reached 11,500 people.
The most important question posed in the survey was: "Do you want to turn your passion into your job?" No less than 366 young people from Dapperbuurt took the survey. The majority of respondents reported valuing freedom and independence in their careers over working for a boss under fixed employment. Most surveyed prefer to work independently in the creative and care sectors in particular.
Remarkable to note, although these young people are mainly occupied with their own identity (especially online), they also feel very connected to their local neighborhood. Many respondents expressed they would like to actively help and collaborate with others in their community.
While the Dapperbuurt youth aspire to work for themselves, they often lack the necessary tools and feel insecure when it comes to setting things into motion. Many lack financial resources, contacts and basic knowledge of regulations and commercial experience along with a physical workplace.
Droog/OSCity's advice is to create a neighborhood "Hub" as a launch platform, a space where personal growth, work ambitions and leisure time intertwine. The Hub would take center stage to coach youth on nurturing the aforementioned tools they lack to realize their dreams. The model of the high-tech start-up accelerators – such as RockStart and Startupbootcamp can also be applied to other sectors. Our aim is to connect the notion of start-ups to the core values of the city of Amsterdam: creativity, innovation and entrepreneurship. In this way, new opportunities for new generations of self-aware youth will follow: from smart city to smart societies.
The survey in the Dapperbuurt is part of the Design+Desires program by Droog/OSCIty. Click to find the full report "Me, Myself & My Job. Space for starters".