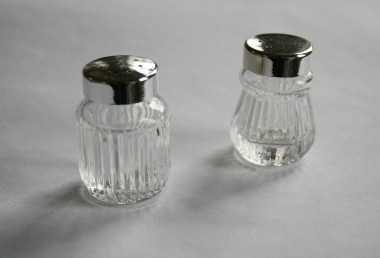 Welcome to Droog's blog, where you will find extra information and behind-the-scene content as it happens–whether it is product news, an interview with a designer, updates on a presentation or event, or a feature on a project by the Lab or the Agency.
First up is our upcoming presentation in Milan, 'saved by droog'. We saved 5135 items from liquidation sales and other leftovers and asked 14 designers to treat them as raw material. One of the lots was 200 of these humble salt shakers. Wait till you see what designer Eric Klarenbeek did with them! We never could have expected it…
At our presentation from April 14th – 18th, the items will be immediately available for sale in quantities dictated by limited liquidation lot sizes, so make sure you get what you want before it is gone!
If you have any suggestions for postings or feedback, please send your material to [email protected]. Make sure to also follow us on Twitter @droogamsterdam @renny10 for live updates throughout the event.
Here's the official page for the event.