Celebrating 20 years of the Soft Lamp by Arian Brekveld for Droog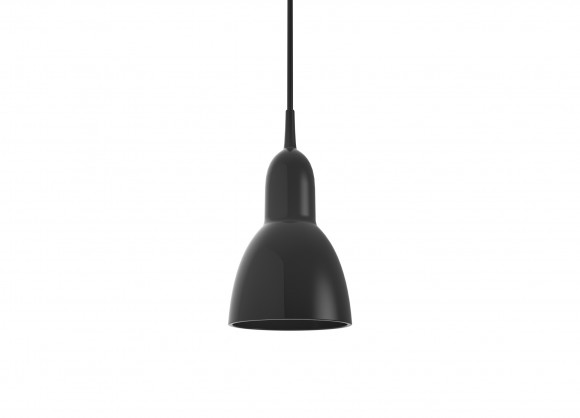 Celebrating 20 years of the Soft Lamp by Arian Brekveld for Droog
Droog in conversation with designer Arian Brekveld
20 years has passed since the first, honey white Soft Lamp graced interiors around the world. In combination with the Soft Lamp's 20 year anniversary, a new, limited edition Black Soft Lamp is just released. We asked the Soft Lamp's designer Arian Brekveld a few questions about his design philosophy, what he is up to now and, most importantly, where he himself has the Soft Lamp hanging in his home.
Have you seen much change in the dip technique, particularly since you have revisited the lamp shade in black? 
The technique of dipping itself is virtually unchanged, but everything around the production method has improved. The development is mainly reflected in the new types of submersible materials. In addition, the production of moulds is greatly simplified by the new technology found in rapid CNC milling machines. Our producer has developed specialised immersion machines, incorporated with new specialised technologies. But ultimately the essence of dipping stays the same: you just dip!
How did you originally become acquainted with PVC dipping?
During my graduation at the Design Academy in Eindhoven (1995), I researched forgotten crafts and techniques. Eventually I came across the techniques of a dipping technician, actually one located right near Eindhoven. Dipped products back then were mainly technical, utilitarian and practical. Caps, sleeves, hoses. I took a lot of time to experiment with the dipping material. My experiments eventually led me to experimenting with light in combination different compositions of the paste, until a wonderful warm shine moved through the material. I still remember my enthusiasm! The Soft Lamp was the first interior product which has been manufactured using this technique, and was so was the first aesthetic application of the material.
Have other design processes developed because of the Soft Lamp?
The seemingly simple design of the Soft Lamp, combined with material research is something I love to bring back time and time again in my work. It is a combination of these properties that direct new and interesting concepts.
How do you see Droog's philosophy complement that of the Soft Lamp? 
The lamp dates back to 1995. During the second half of the 90s, many designers began to experiment with many materials – including plastics. For all the known and unknown material properties, new applications were sought; batch sizes were modest; and designers created their own products. From this, production processes without high investment costs became interesting, and creativity was rife. This is what we did, created from a simple, but very powerful focus – this fitted into the Droog thought.
The Soft Lamp is a trick of the eye, appearing as ceramic, when in fact it is rubber. This playfulness is integral to the product's identity – is play an important part of your practice?
Not exactly, I consider it as a kind of hidden property – a trait that hopefully surprises and delights the user.
What is a core value of your own design method?
I design for many different brands. The type of products I'm working on therefore  varies. I work with minority groups in remote areas in Vietnam and small scale artisanal products. At the same time, I work for Hella Jongerius for the new KLM business class seat, along with various large-scale industries. The differences in these design processes, and the type of products couldn't be further apart. Different questions are born from different briefs and therefore very different design processes. I think the strength of my work to a large extent lies in switching between, and connecting such processes.
What production / design methods are you experimenting with at the moment?
In recent years I have been designing more and more furniture. In addition, like all design making, I prefer working to scale. It has become a kind of specialty of mine where I can quickly make my own idea, and therefore get to the core of the design. In so doing, the concept progresses and new, more richly-informed ideas develop. Also, prototypes help clients understand concepts much more efficiently.
And the most important question – where are your Soft Lamps hanging at home?
Still too many rooms in our house 🙂 10 years ago we bought a big old and dilapidated house, with many rooms. After the renovation, there was little budget left for the interior. At that time it seemed like a bad idea to quickly buy some cheap bulbs and hang up. A box of Soft Lamps was still in my studio. We then hung one in the bathroom, the hall, and above the sofa …and I must confess: they still hang there after 10 years!