In the press: design for download
Australia's Vogue Living featured an interview with Droog's Agata Jaworska about Design for download.
"Droog is interested in developing new models for the design, distribution and production of design. Downloadable design is a whole chain redesigned and we are interested in innovating on both levels – on a system level and a product level. We're always looking at structural innovation of supply chains for design – innovation on the level of the system behind design, not just innovative product design. We are interested in what the interaction will be with the user. How is a product distributed? What parts are transported? What parts are digital?"
– Agata Jaworska, Droog
Read the rest here.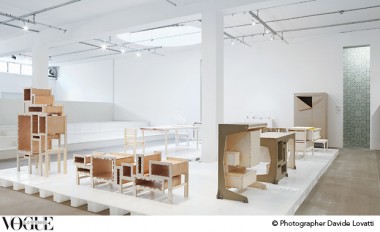 Vogue Living also interviewed designer Herman Verkerk of Eventarchitectuur. Read the article here.