Nest house by Azuamoline.com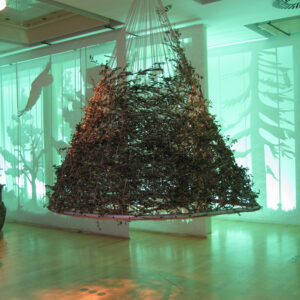 Learning from birds, that settle into a place and use the nearest resources of nature, the designers built a house using a simple metal structure and some rope, completed with natural materials like leaves and branches.
The nest house can serve as an observation point or an essential habitat in which you can spend a night. It allows us a perception of the natural space of an animal, a plant and human life.