saved by droog. at Centraal Museum Utrecht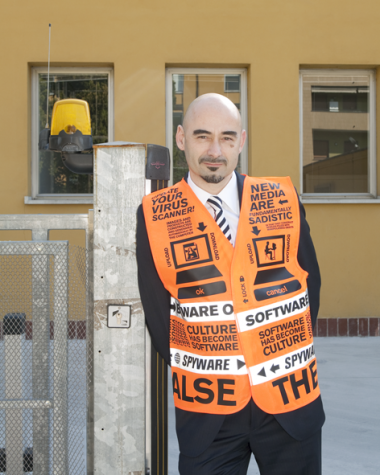 Centraal Museum Utrecht acquired one piece of each item from the saved by droog. collection we presented at the Furniture Fair in Milan this year. Their acquisition is currently on view at the Centraal Museum until October 31st.
As published by Centraal Museum:
The Centraal Museum is very much interested in Droog's critical attitude with regard to social structures. Centraal Museum director Edwin Jacobs: "With saved by droog., Droog presents a beautiful prosaic image of this time of financial crisis. After all, not everything that is created has to be new, you can also add new value to something that already exists. Because of interventions by the designers, these objects have become new products. They are conceptually strong, visually direct and aesthetically adventurous and stratified." As is always the case with Droog, the result is a product that also takes into account the great importance of the concept behind it. This way, Droog represents, since its establishment in 1993, the conceptual character of Dutch design. It is this manner of designing which brought the design group international fame. Both national and international designers have joined the label.
In their recent review of the collection, design.nl stated:
The exhibition both in Milan and now at the Centraal Museum catches the genius of Droog.  It is a contemporary yet critical embrace of design in a difficult era.
"I think the whole thing takes humorously advantage of a changed cultural and financial landscape," says Stefan Sagmeister who printed words on a wallet about money and happiness that combined into different meanings depending on whether the wallet was open or closed.
Stefan Sagmeister does not think his wallet will change design thinking just yet.  "It wont change anything as far as the manufacturing world itself is concerned," he says.  "But considering Droog is a rather influential force, the strategy of reusing an existing product – rather then designing a brand new one – might trigger similar projects within the broader design community."
"We like the whole project because it is an observation about design yet also commercially successful," says Mario Minale.  "That is a rare combination … They had to stop selling the pieces in the end because they wouldn't have then had anything left to exhibit."
For more information about the current exhibition in Utrecht, click here.
Read more about saved by droog. here.