Voulez-vous coucher avec Droog?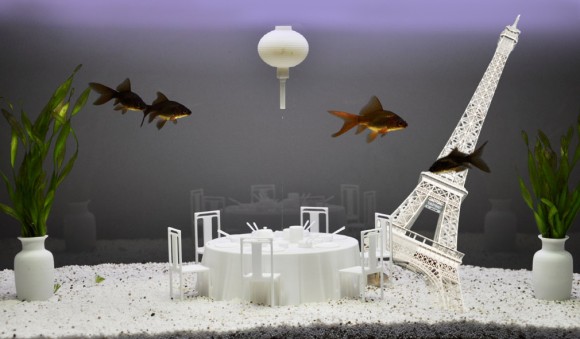 Droog is taking over the infamous Merci store in Paris for 14 days. Three lucky couples will be offered the chance to stay the night in the Merci Store on the 5th, 6th or 7th of June, where they can sleep amongst iconic Droog products and live the Hôtel Droog experience. Guests can check in after hours and check-out the next morning at 9.00, just before the 'hotel' opens its doors to the public.
One of these lucky guests could be you. How? The only thing you have to do is tell us in 1 sentence 'why you should be the lucky one or two…' to spend the night with us at 'The One and Only Bedroom' rsvp: [email protected] before the 22nd of May, 2013.
The rooms are now fully booked!
During D'DAYS (designer's days) editions 2013 Parisians can get an enticing glimpse of its Fairy tale garden, mini Fish restaurant and the One and Only bedroom, together with a magnificent view on the city of Amsterdam. The event will also feature a tattoo parlor and the chance to sleep right in the middle of the Merci store. Hôtel Droog is based in Amsterdam, but the concept can pop up anywhere and will never appear the same.
Where: Merci @ 111 Boulevard Beaumarchais, 73003 Paris, France
When: June 4th – June 15th 2013