Droog and TD present SZHKSMZ Special Material Zone at 2013 Shenzhen Biennale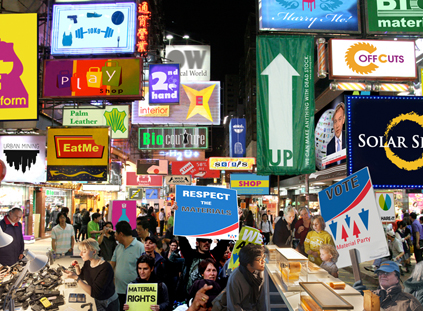 At the 2013 Bi-City Biennale of Urbanism/Architecture (UABB) in Shenzhen, Droog and TD present SZHKSMZ – an imagined Shenzhen Hong Kong Special Material Zone designated to stimulate alternatives to material depletion. A sequel to Material Matters as presented in Milan and Eindhoven in 2012, SZHKSMZ aims to stimulate progressive business models urged by material scarcity and to broaden the discussion on material culture and policy. On December 7th Droog director Renny Ramakers will open the Zone, which remains on show until 28 February 2014.
It is predicted that the global middle class will double from two to four billion by 2025. While we are optimistic about the greater access to a "good life", it is impossible that our world's material resources will keep up with the growing demand – unless of course we change our modes of material production and consumption.
The Shenzhen Hong Kong Special Material Zone aims to encourage innovation surrounding all dimensions of material culture – from extraction to processing, design, production and consumption – in order to meet our growing demands. The setting is a series of presentations and demonstrations by imaginary companies, each of which deals in an alternative manner with material of the basis of scarcity and creativity.
The 5th Shenzhen & Hong Kong Bi-city Biennial Urbanism / Architecture opens its doors on 6 December 2013 and runs until 28 February 2014. Urban Border, the biennial's theme, refers not only to the border with Hong Kong, but also to the borders of the discipline of architecture and complex social conditions within the city.
SZHKSMZ was developed as part of Droog Lab, which raises topics and initiates projects in collaboration with designers, clients and partners worldwide with the aim of stimulating innovation and debate in design and society.