Here, There, Everywhere a 4-year journey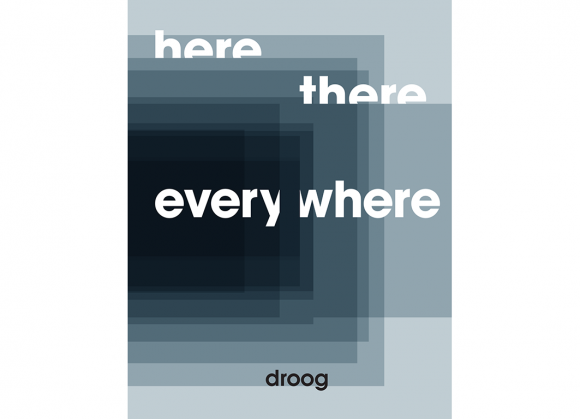 Droog releases Here, There, Everywhere, a visual and textual anthology of realistic and imaginative design projects by Droog Lab in collaboration with Winy Maas, Metahaven, Jurgen Bey, Richard Hutten, TD, Mieke Gerritzen, Erik Kessels, Bas Princen, Diller Scofidio + Renfro and others.
Edited by co-founder of Droog Renny Ramakers and Droog Lab curator Agata Jaworska, and designed by Thonik, the 224-page book is a compilation of 16 projects in nine chapters, with essays, conversations and talks by David Allin, Jurgen Bey, Koert Debeuf, Theo Deutinger, Greg Lindsay, Winy Maas, Justin McGuirk, Heleen Mees, Charles Renfro, Wouter Vanstiphout and Daniel van der Velden.
Here, There, Everywhere is a journey through diverse places of the world, from the Canadian Arctic to the deserts of Dubai, with outcomes ranging from a luxury brand inspired by Russian consumption patterns with Metahaven to an imaginary society with space for a million identities inspired by Belgium's apparent lack of a singular national identity with Erik Kessels.
The projects are a culmination of four years of self-initiated work by Droog Lab in collaboration with partners, designers and clients. Initiated by Renny Ramakers in 2009, Droog Lab scans the world for emerging developments, exploring the broader relevance of local findings.
Here, There, Everywhere will be available on droog.com and at the Droog store in Amsterdam for 39.00 EUR (ISBN 9789090281735).
Here, There, Everywhere is supported by the Mondriaan Fund.