NEW LUXURY – SERIOUS SEDUCTION until 3 April 2018 at Hôtel Droog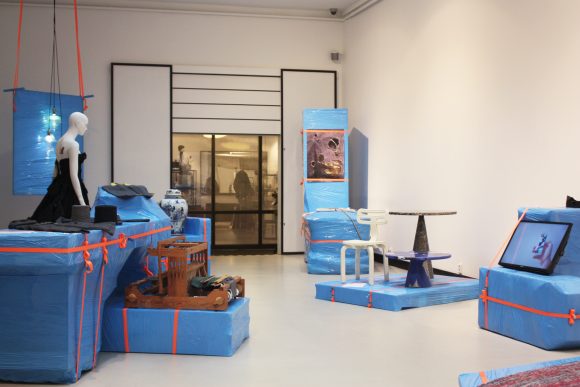 What do we think of when we think about luxury? We think about items that are produced in exclusive and limited editions with expensive materials. About items that are scarce and difficult to obtain. Products that distinguish the owner from others or that confirm a certain social status.
However if 'luxury' has become fashionable and anyone can acquire a purse with a waiting list or a pair of Laboutin's, than – by definition – it is no longer a luxury. Thus the luxury industry is looking for new trends so that their clientele can keep on distinguishing themselves from others. The contours of a new luxury are on the horizon: one in which sustainability plays a major role.
Luxury and sustainability. Are there two terms that are further apart? We associate sustainability with sober, moderate and less. Also we believe that we have to sacrifice something to be sustainable. Surely it is possible to give a sustainable product a seductive and glamorous design that radiates pleasure!
This exhibition presents work by ten Dutch designers that are very able to design sustainable products that seduce. This exhibition presents luxury and abundance as a good investment for the future.
With work by Demakersvan, Golden Joinery, Humade, Heleen Klopper, Dirk van der Kooij, Simone Post, Ariëlle van der Vaart, Richard Vijgen, Karin Vlug & Lisa Konno, and Sander Wassink & Maya Pesach.
Exhibition design: Eric Sebastiaan Roelen