press release: Fantastical Investments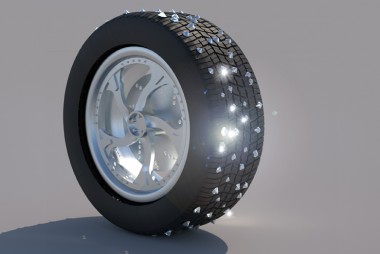 Fantastical Investments—the outcome of Droog Lab's study of consumption habits in Russia—is an imaginary luxury brand. By Droog with Metahaven, Fantastical Investments will be presented on Thursday, September 22nd with a panel discussion and exhibition at Droog Amsterdam. Unveiling a collection of nine products, the brand will act as a vehicle for discussion on the co-existence of fiction and survival in a new vision on luxury.
"Russians have a deeply engrained reading culture; one can find literary classics in any supermarket. At the same time, they are known for their lavish spending on luxury goods. Our intention was to understand the relationship between these apparent contradictions in developing a new model of consumption inspired by Russia," says Renny Ramakers, co-founder and director of Droog, and initiator of the project. As part of the Strelka 2010 summer program, the Droog Lab design team led by Daniel van der Velden discovered that many consumption patterns in Russia emerged from a context of institutional mistrust. "Western countries have often been perceived as an example of the future towards which Russia is moving to. However, in the world of rising uncertainty and institutional instability Russia may be considered as a looking glass that for the last 20 years has been offering the Western countries the reflection of this coming future," stated sociologist and economist Olga Kuzina in conversation with the team.
The team observed that acquiring durable goods can be a survival strategy, akin to hoarding or investing in gold, and that consuming fiction and feeding the imagination is equally critical to one's capacity to thrive. These principles formulated the Fantastical Investments luxury brand proposition, inspired by Russia but aiming for more universal impact.
"Fantastical Investments brings together imagination, luxury and survival, anticipating a gradual dissipation of the 20th century institutional backup for civil life," says Daniel van der Velden. The brand "thrives on some of the darkest sentiments currently around in Western culture, but gives them a positive turn."