Porcelain lamp by Dick van Hoff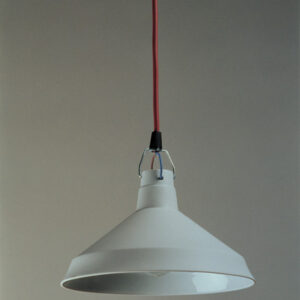 Porcelain is most commonly connected to tableware and in the context of lighting it is usually referred to the technical aspects. Here it takes on a new role.
One of the intentions of a project carried out by Droog Design for the German porcelain manufacturer Rosenthal was to find new uses for porcelain.