Tile kitchen by Arnout Visser, Erik Jan Kwakkel & Peter van der Jagt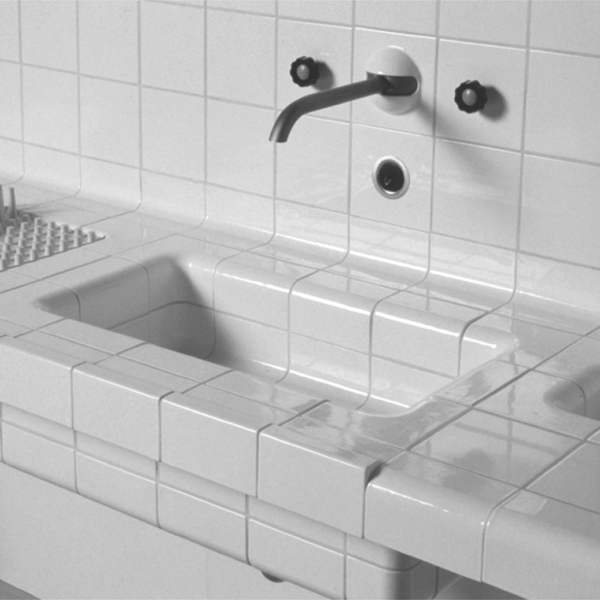 This kitchen brings back into view everything that one normally hides away these days. It thus contrasts a lot with the usual modern-design kitchen which, in its radical abstraction, has even done away with cupboard handles.
Herb pots, racks for kitchen utensils, a cook-book support, a drainer, even a mortar – all are part and parcel of the tile work, bringing the kitchen back down to earth.