From Screw to the City! The Droog spirit over 23 years.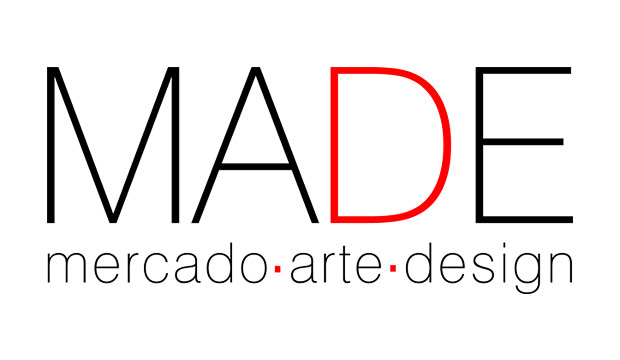 At the 4th Mercado Arte Design (MADE) in São Paulo (Brazil), Droog presents 'From Screw to City'. The exhibition captures Droog's story that lives through more than 23 years, a design company that has explored all dimensions of human life, from the smallest detail to the bigger picture – from screw to city!
At MADE 2016 Droog is awarded 'Designer do Ano' (Designer of the Year).
From Screw to City:
The spirit of Droog is human-centered and people-driven, aiming to  develop new tools, scenarios, and business models for the future of design and society at large.
Through three key projects (Construct Me, Open House, and Social City), the exhibition 'From Screw to City' demonstrates that this mentality can transform the smallest details in life, such as a screw – to the largest, such as a sprawling city.
The screws, hinges, nuts, nails, brackets and other hardware, from our 'Construct Me' (2015) project, are super functional – in some cases we even extended their function – but they also add value, character and a richer narrative. In our collection you will find nails that reduce the risk of hitting your finger, two way tie wraps, fancy hinges and screws that smile at you. They give flavour to simple DIY work, revive existing furniture and challenge the designer.
With the same mentality that we approached hardware with, we also look at the bigger picture – the beautiful urban diversity of a city. In collaboration with Diller Scofidio+Renfro, we developed the project 'Open House' (2011) in the New York suburb Levittown. The project was expressed as a movement, where suburban homeowners supplement their income to develop a new vocation by offering home-made services and facilities to the public. The project encourages self-inventiveness, offers ideas, and proposes new models for suburban housing which struck a new balance between the private and public realm. Starting with an economic argument for the struggling middle class, the proposal also addresses the challenges posed by urban sprawl and single–owner consumption. The new residential marketplace not only brings more capital and density to the neighborhood, it also increases social cohesion through service exchange.
In continuation of 'Open House' we explore citizens' dreams , with our 'Design+Desires' program (2015-onwards), in order to create their ideal city. We see our city being shaped by the current network society in which people are connected on a various levels, online as well as offline. The result is an ever changing multi-layered city diversity that poses new challenges and urges for innovative solutions. To keep pace with this, we initiate design projects, educational projects, academic research, citizen surveys, exhibitions, expert meetings, debates and lectures.
At the exhibition people are invited to play the Social City poll, which is part of the Design+Desires program. 'Social City' is a virtual city to be created around the diversity of dreams and desires of city dwellers all over the world. By taking the poll , people create an avatar and will see the virtual city grow. By becoming a Social Citizen, they can can be part of a continuous dialogue on the future of the city and city life and be part of the design of a speculative city model; the first exercise will be presented at the exhibition.
About Droog:
Co-founded and directed by curator and author Renny Ramakers, Droog is a design company with a mindset that sparks cutting edge products, projects and events globally in collaboration with designers, clients, partners and dreamers.
Droog has been pioneering new perspectives for design and design-thinking since the early nineties. Through critically redefining international notions of luxury, Droog has initiated projects worldwide that twist the status-quo.
From re-dreaming cities; to revolutionary hospitality concepts; Droog is a warm rebel and curious urban change-agent triggering social innovation and new perspectives.
Situated in the heart of Amsterdam, Droog is also a place to visit. In the form of a multi-faceted design emporium called Hôtel Droog, visitors can shop iconic Dutch design and fashion; or sit, eat, drink and think at the restaurant; enjoy carefully-crafted spaces for exhibitions and meetings at the Library, The Grand Space and Courtyard; as well as soak up nature's wisdom in the Fairytale Garden.
Droog is not only a hubbub of activity during the day (open to the public from 9am to 7pm Mon-Sun) but at night, there is a changing series of events and lectures on offer – each unpacking the topical topics and mattering matters of current affairs, sustainability, fashion and design.
Exhibition details:
The exhibition installation 'From Screw to City' (2016) combines the Droog projects Construct Me (2015), Open House (2011), and Social City (2015-now).
At Salone del Mobile in Milan, Construct Me has won the Milano Design Award for Best Tech 2015.
At Bi-City Biennale of Urbanism/Architecture (UABB) in Shenzhen, Social City has won the Peoples' Choice Award 2015.
At MADE 2016 Droog is awarded 'Designer do Ano' (Designer of the Year
Mercado Arte Design (MADE) in São Paulo (Brazil) 9-14 August 2016 details:
– Opening hours: Tuesday – Friday 13h – 21h | Saturday 12h – 21h | Sunday 12h – 20h
– Location: Jockey Club de São Paulo – Av. Lineu de Paula Machado, 1.173 (vallet no numero 1.263) – Cidade Jardim, São Paulo, Brazil
– Tuesday to Thursday Free entrance
– Friday to Sunday: R$ 20
– For the elderly and students: R$ 10