Amongst the slot machines
Official store photography of Droog Las Vegas will be released on our site soon. In the meantime, here is a snapshot of Tree-trunk bench by Jurgen Bey with slot machines in the background, taken by Renny Ramakers just outside of the store. We like the juxtaposition of Droog in Las Vegas, but, both are about experience.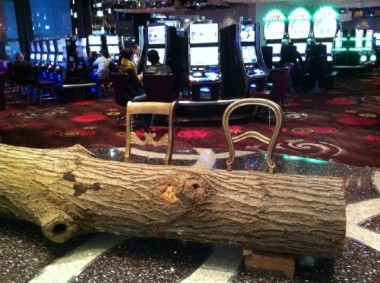 Read the Q&A with Renny Ramakers on Droog Las Vegas.