Exhibition Disarming Design from Palestine – Thought provoking December gifts
Disarming Design from Palestine – thought provoking December gifts
On display from 4 December 2018 until 6 Januari 2019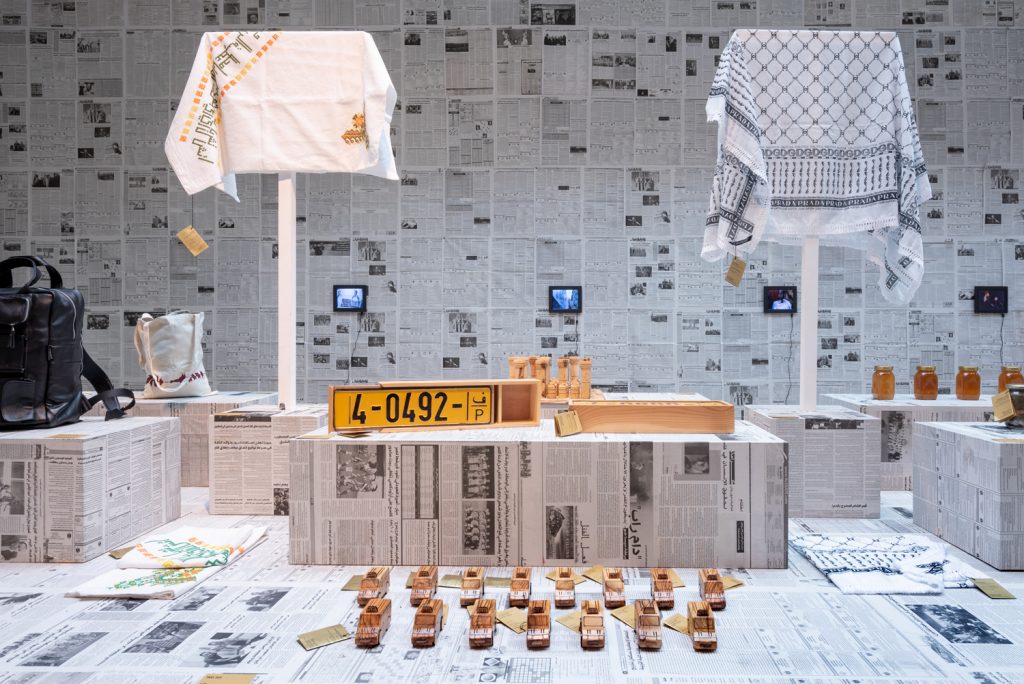 Foto: Nieuwe Beelden Makers
In the month December the thought provoking products by 'Disarming Design from Palestine' will be exhibited and sold at Hôtel Droog.
'Disarming Design from Palestine' is an unusual design label with products from Palestine. The platform develops, presents and sells design pieces, designed by contemporary designers, artists and students in collaboration with local producers and artisans.
The label wants to spread alternative narratives about contemporary Palestine and reflect upon the function of creative practices in situations of conflict.
The products embody — often in a poetic and unusual way —the characteristics of Palestinian life today, and enable us to look at this reality from another angle.
The products are objects for everyday use. From silk scarves to T-shirts, from earrings to eye mask, but also honey, spices and olive soap.
All proceeds from the sales will go to the Palestinian design label and will be used for further development and production of new designs.
Saturday 8 December between 11 am-5pm Raed Hamouri from the design label will be present at Hôtel Droog. He will talk to visitors and customers about the label, the products and the context in which this label was founded.
For more information and more products: www.disarmingdesign.com
This exhibition has been generously supported by: Amsterdam Fund for the Arts (AFK)