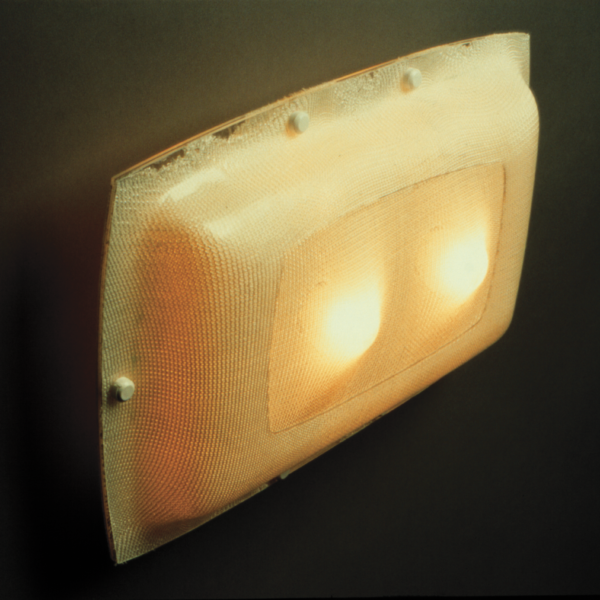 Droog's 4th Milan exhibition
More people than ever visited the Droog presentation at Gallery Internos in Milan. On the opening day enormous crowds gathered and the police had to be called in to control the traffic outside the building. On show were the first results of the Dry Tech project.
For this First Droog project, we collaborated with the Delft University of Technology, Faculty of Aviation and Aerospace. Curiosity about the outcome of a craftsman's approach towards new materials set the project in motion. Designers were invited to experiment with high tech fibres and the clash between systematic scientific research and design experimenting turned out to be productive.
Plastics with fibres are extremely strong but they also appeared to have an unexpected aesthetic potential that deserved further exploration.
Among the products shown was Marcel Wanders' Knotted chair, based on macramé of a braid consisting of carbon and aramid fibres. The Knotted chair has been added to the collection of various leading museums and to the Vitra collection of miniature chairs.
The exhibition unleashed a lot of discussion among visitors. Their idea of Droog advocating recycled and natural materials was turned upside down.
Exhibition design by Oval.
Invitation design by Joseph Plateau Grafisch Ontwerpers.