Stroke by Cecilie Frostad Egeberg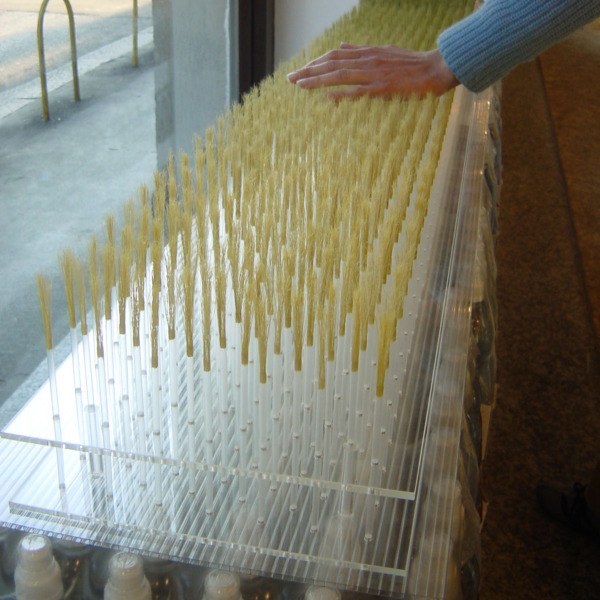 Stroke is an applicator meant for your 'every day' perfume where you can blend the scent according to your mood.

The fragrance is enclosed in small containers, shooting up the tubes by capillary attraction and clinging to the 'grass'. The small perfume containers are divided into different fragrant zones, so that by stroking the surface in different ways you can achieve a variety of scent combinations.